Over £3m a year generated from UK's 10 busiest speed cameras
Speeding fines are a lucrative endeavour for the Government with cameras pulling in vast sums each year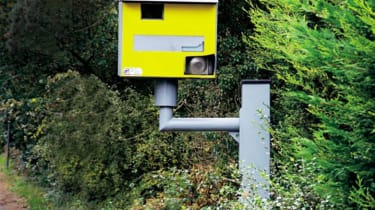 Speeding motorists have long been a significant source of income for the Government, and recent research by insurer Carole Nash has revealed the country's most profitable speed cameras. Incredibly, just ten speed cameras dotted about the country raked in over £3 million in 2015 - £3,164,100 to be precise.
The highest earner is located on the A1 Northbound at Great Ponton in Lincolnshire. In 2015, it caught more than 6,000 motorists, earning £606,400 in total from fines. That equates to daily earnings of £1,661 – an average of 16 drivers caught every day, assuming the minimum £100 fine was paid.
> Speeding fines: all you need to know about the new penalties
The second-placed camera in the rankings caught 5,835 motorists over the same period, earning £583,500 in fines. It''s located on the M180 near Scunthorpe.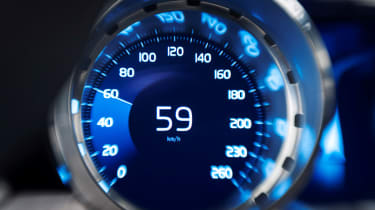 Those based in the capital aren't immune either. Despite the incredibly low average speed of London traffic, three cameras on the M25 made the top 10, netting a collective £1,167,200 from drivers in 2015.
Here's the full top 10 list of the highest earning speed cameras in the UK in 2015…
| | |
| --- | --- |
| Speed Camera | Earnings |
| A1 Northbound, Great Ponton | £606,400 |
| M180, West of River Trent, Scunthorpe | £583,500 |
| M25 J17-18 | £538,500 |
| M25 J5 Clacket Lane Services, Westerham | £373,300 |
| A12 Southbound Stratford, St Mary | £305,400 |
| M25 J18-17  | £255,400 |
| A22 Eastbourne Road, Halland | £167,100 |
| Esher Bypass, Hook | £149,700 |
| A14, Bythorn, Cambridgeshire | £121,200 |
| A34 Southbound, Milton | £63,600 |
These statistics are from 2015, so the ranking may have changed somewhat in the two years since. At this time the minimum penalty for speeding was a £100 fine and three penalty points, but recent changes to the law introduced in April mean that the most serious cases of speeding are punishable with higher fines starting at 150 per cent of the accused's weekly salary.
When faced with figures like these, it's understandable that many motorists feel speed cameras are an unnecessary tax on drivers. Rebecca Donohue, head of marketing at Carole Nash, said: "With some speed cameras issuing tickets that amount to well into the hundreds of thousands it's understandable that, at times, motorists feel like they are being taxed again."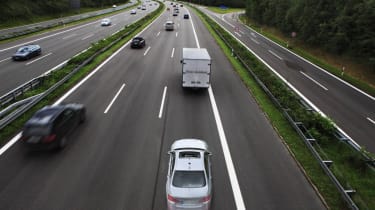 Many motorists would probably welcome a look into why these cameras are so lucrative, and why so many drivers flout the law by speeding past them. Overgrown or illegible signs are often a factor, as is a limit that 'feels' artificially slow for the road ahead. One speed camera, located on the Ealing section of London's North Circular issued 15,000 tickets in six months in 2016 (too late to appear on our top 10 list) thanks to a temporary 30mph speed limit. Most of the North Circular is limited to 40 or 50mph. During that time, that single camera was responsible for one in three of all tickets issued in London.