New York auto show 2016 - the best of the rest
Everything else that might not have made the limelight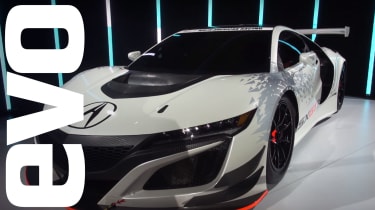 The 2016 New York auto show played host to a facelifted GT-R, a C63 AMG cabriolet and the brand new hard-top Mazda MX-5 RF.
But there was plenty of other cars that might not have made the limelight. As such, evo's Henry Catchpole brings you a selection of his favourites from the rest of the show.
>Read about the 2017 MY Nissan GT-R here
Highlights include the NSX GT3 car, the new Impreza and of course, plenty of American muscle cars. Let us know your favourite car from the show below.