Tobias Moers steps down as CEO, Aston Martin appoints ex-Ferrari boss
British manufacturer announces departure of Tobias Moers as ex-Ferrari boss takes the reigns at Gaydon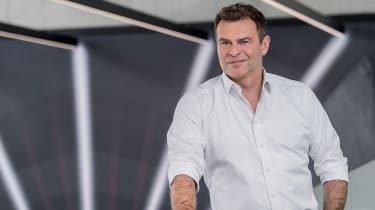 Aston Martin CEO Tobias Moers has stood down from his role with immediate effect and is to be replaced by former Ferrari CEO Amedeo Felisa. Moers will oversee a transition period with Felisa before walking away from Gaydon for good at the end of July. 
Accompanying the changes at the top, Aston Martin has also confirmed the appointment of Roberto Fedeli as its Chief Technical Officer, who will join the publicly listed car maker from 1 June.
Amedeo Felisa joined Ferrari in 1990 as technical director and climbed through the ranks under Luca de Montezemolo before being appointed CEO in 2008, a role he held until Sergio Marchionne's arrival in 2016. Aston Martin's new chief technical officer, Roberto Fedeli, worked at Ferrari with Felisa and over saw a golden period of product development for the Italian marque, with cars such as the 456, F355, 550 Maranello, 458 Speciale and the LaFerrari all on his CV. When he departed for BMW, he went to head up the development of the i8 before teaming up with Fedeli once more at US-Chinese EV start-up Silk-FAW.
Moers' time at the helm of Aston Martin has been a disruptive period. Appointed by Stroll when he took a controlling share in the firm, the former AMG boss made some tough decisions to get the company back on track, from closing one of two production lines at the Gaydon manufacturing facility in a move to improve efficiencies, to making more use of its St Athan plant by having all cars painted there. He has also overseen the delivery of the troublesome Valkyrie hypercar, of which Aston Martin's latest set of results show that 14 cars have been delivered to date. 
However, the workforce has been decimated under Moers, with key personnel leaving across the company, from chief special operations officer David King, executive for vehicle attributes Matt Becker, director of Q operations Simon Lane, designer Miles Nurnburger… the senior departures seemed to come daily and were morale sapping for those left behind.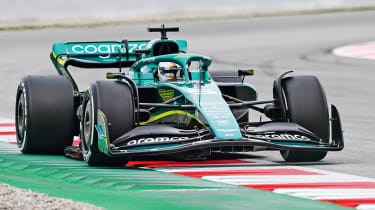 The confirmation of Felisa and Fedeli's appointments came as the company announced its financial results for the first quarter of 2022, which saw it post a £47.7 million loss against revenues of £232m, the latter a 4% increase on the same period last year but the former an increase from the £15m loss made in Q1 2021. Aston Martin explained these losses are due to higher financing charges against its £956m debt. 
Adjustments to production mean Aston Martin's GT and sports cars are sold out for the rest of the year, with DBX orders up by 60 per cent on the previous year. The first three months of 2022 saw the firm deliver more Sport and GT models than during the same period last year (up 22 and 20% respectively with 381 Vantage models delivered and 347 DB11s and DBS models). DBX deliveries dropped 44 per cent to 421 ahead of the DBX707 launch. 
Speaking to evo at the launch of its 2022 Formula 1 car, Lawrence Stroll explained that Tobias was the right man for Aston Martin, one who is prepared to take the tough decisions the company needed to take. While this may have been the case in turning Aston's production facilities around, we hope the drain on expertise doesn't have a long lasting effect.