Porsche is the most profitable car company in the world
The VW Group's annual conference reveals Bentley, SEAT, Skoda and Porsche all doing well, while Audi suffers in the wake of dieselgate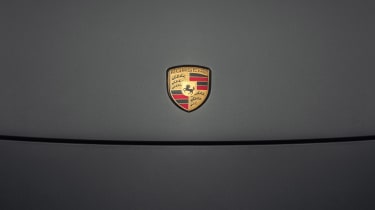 Speaking at the Volkswagen Group annual conference, CEO Matthias Mueller has confirmed a strong 2016 for all but two of the group's main brands.
Despite Audi and Volkswagen suffering the sting of dieselgate, Bentley, SEAT, Skoda and Porsche all posted strong profit growth, with the latter now officially the most profitable car brand in the world, pushing profit to €3.9 billion (£3.4bn) – almost twice what PSA Peugeot Citroen recently paid for the entire Vauxhall/Opel brand, and 13.9 per cent up on 2015.
Elsewhere in the group, the core VW brand continued to suffer the sting of dieselgate. While 2016 profits were still €7.1bn (£6.2bn), that came from sales revenue of more than €217bn, allowing €6.4bn (£5.6bn) of losses in order to cover costs associated with the emissions scandal. Although that's a far cry from 2015's €16.2bn (£14.2bn) costs and the total bill for the scandal is now up to £19.8bn.
> 2017 Porsche 911 GT3: exclusive video and interview
Volkswagen's growth comes courtesy of developing markets such as China, where the diesel scandal had minimal impact.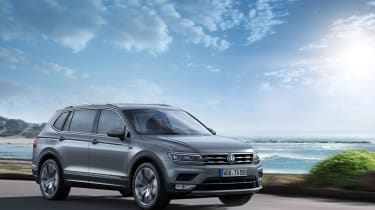 Other VW Group brands posted more promising figures, though. SEAT and Skoda both made good profits, with Skoda's €1.2bn (£1.05bn) profit almost a third up on 2015. Of more interest to evo readers will be Bentley's growth – the marque shipping 6.4% more vehicles than it did in 2015. However costs associated with the launch of the Bentayga means Bentley's €112 million (£98m) profit is similar to 2015's figure.
It's not all good news though. Audi posted another year of declining profits – the €3bn profit is down from €4.84bn in 2015 and €5.15bn in 2014. This year's profit comes less a dieselgate bill of €1.8bn (£1.4bn). Two high-profile model launches will also have hurt overall profits, with the Q2 and Q5 taking up plenty of the company's time and money.
In addition to outlining profits at the conference, CEO Matthias Mueller spelled out his vision for the VW Group going forward. Hoping to put dieselgate behind it, VW is committing funds and research towards electric and battery technology, with Mueller saying "We regard battery technology as another future core competence. In recent months we developed and approved a concrete phased plan to achieve technological leadership in Europe by 2025."