Tesla Model S hidden feature turns car into Lotus Esprit sub
Hidden feature turns instrumentation 007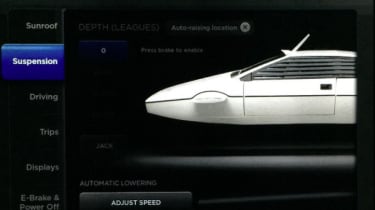 The Tesla Model S is well known for its hidden features, but this has to be the absolute best. Hidden within the car's menus is a means to change the Model S image on the display into that of the Lotus Esprit submarine from James Bond.
Holding your hand on the Tesla logo at the top of the 17-inch touch screen will open up the technician login menu. You then need to enter '007' as login details.
The suspension settings page for the car, which normally shows an image of the Model S, will then have transformed into a Lotus Esprit submarine.
Elon Musk, the man behind Tesla, recently purchased the Esprit used in the James Bond film The Spy Who Loved Me for $866,000.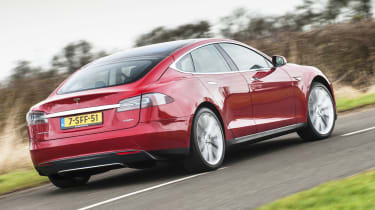 Sold by RM auctions, the car was restored and then eventually sold to a 'secret buyer'. This eventually turned out to be Musk.
Clearly a fan of pop culture references, the Model S has volume settings which turn up to 11, a subtle nod to classic mockumentary This is Spinal Tap.
Read our Tesla Model S review here
The Lotus Esprit feature was added to the Tesla Model S as part of software update v5.9 for those who own the car and wish to give it a go.
It was first spotted by Instagram user Michael Donahue.