Vredestein to manufacture new tyres for Audi Quattro
The odd tyre size on the Audi Quattro often presented an issue for owners needing replacements, till now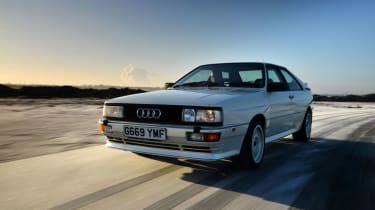 Detail-obsessed Audi Ur-Quattro owners – and owners of other modern classics – can make their cars look a bit more original thanks to a new product launch from European tyre maker Vredestein.
The Ur-Quattro (for 'original' Quattro – see what we did there?) rolled on 215/50 R15 tyres which have been unavailable to buy new anywhere for ages, says Vredestein.
> Click here for our look back at the Audi Quattro
It plans to address the problem, and that faced by many other owners of modern classics, with a new product line called Sprint+ that will combine authentic 1970s and 1980s styles and proportions, with modern manufacturing techniques. The first size to roll out will be that impossible-to-find Ur-Quattro tyre, but many more will follow.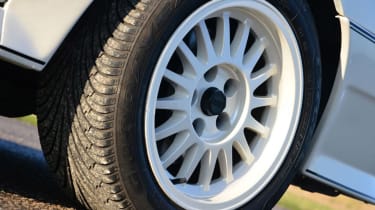 Legendary F1 race winner Jochen Mass had a hand in the Sprint+ development, and is also a brand ambassador for the firm. "There is more and more appreciation for cars from the 1970s, '80s and '90s – so called 'youngtimers' or modern classics," he says. "Unfortunately, manufacturers have already stopped producing original tyres for such vehicles. Owners are therefore forced to fit more modern tyres on their youngtimers, often with less than optimal results from an aesthetic point of view. Retro tyres that match their era of origin help preserve the magic of these cars."
Although welcome news, it's not a charitable activity by any means. Vredestein believes the 'youngtimer' tyre market is worth £5.5 million in the UK alone.
"By the first half of 2019, we expect to have approximately ten different tyre sizes for youngtimers," says Michele Sala, the firm's UK Product Manager.
"Vredestein maintains intensive contact with the major tyre dealers and historic car clubs to explore demand for various sizes of youngtimer tyres. Tyres for popular brands such as Porsche, Jaguar, Mercedes-Benz, BMW and Alfa Romeo are among those being considered."