McLaren 2+2 GT on the cards - boss entertaining idea of a four-seater
A family-friendly McLaren? Supercar with rear seats, but not four-doors, may be considered, says CEO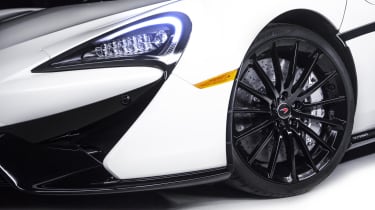 McLaren currently only produces two-seat supercars, but could the firm diversify into more practical offerings? Don't rule it out. That's according to McLaren CEO Mike Flewitt, who spoke to Auto Express at the Shanghai motor show.
"I can see four seats, but not four doors. It could be either Sports Series or Ultimate Series and I could see the GT further enhance its usability and further move in that direction if that vehicle could have at least a 2+2 configuration." So a more practical McLaren could be on the cards, but don't get your hopes up for a four-door model a la the Porsche Panamera or Aston Martin Rapide.
Flewitt continued: "We'd look at it, see if it's what the market wants and see if it would still have the driving attributes that you'd want from our cars – you would have to use a slightly longer wheelbase so you would lose a little of the agility that's there. But if what you got back was more attractive than what else is in that segment then maybe, yes."
A 2+2 McLaren would have a few key rivals – in particular the Porsche 911, which has been flying the flag for the 'practical supercar' for years, with most versions endowed with four seats and a spacious front boot. The Ferrari California T is a convertible, as well as being less focused than anything in the McLaren range, but its four-seat layout and exotic badge place it squarely as competition, while the big British bruiser that is the Bentley Continental GT also offers a rear bench.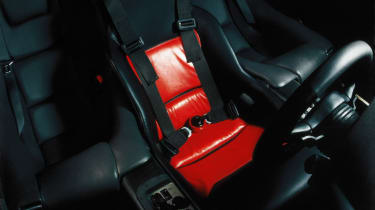 McLaren won't rush into things, though – Flewitt explained that any new McLaren, 2+2 or otherwise, has to fit perfectly with the brand's image and ethos. "There are three things I always measure: the business case, the brand – it'll clearly need to be a McLaren fitting with the brand we're building, and the third is around the technology – it'll need to be best in class and lead the market."
"If we were to do a GT as a 2+2, would that enhance the business case? Would it fit with the brand? Probably if done the right way."
> Read more about the McLaren F1 here
Of course, it wouldn't be the first time McLaren has built a car with more than two seats – although to suggest the three-seater F1 is in any way a practical supercar would be pushing it. A better comparison is with the recently launched 570GT, which is the softest and most road-biased McLaren yet, with increased luggage space as befits the GT image. It's currently taking around a third of Sports Series sales.
Flewitt also confirmed McLaren's stance on building an SUV – it's not going to happen. While the 2+2 idea is "something we would continue to look at," Flewitt also says "As much as you'd get me to stand on stage and swear we'd never build an SUV, I wouldn't take that position on a 2+2.