Kia mulls Sportage GT performance crossover
Sporty crossover and compact hot hatch on the way as Kia expands GT performance brand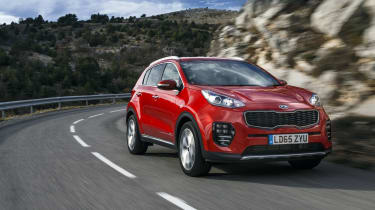 Kia's product expansion is now in full swing, and alongside its ever-improving volume models and a new wave of eco-friendly plug-ins and hybrids, performance cars are also on the agenda.
One model the company is considering is a performance version of its Sportage compact SUV, wearing the Sportage GT tag.
Albert Biermann, Kia's vehicle testing and high performance development chief, told evo that he 'would love' to do a Sportage GT in future.
'It would perfectly match with the brand' he added, at an event demonstrating Kia and Hyundai's new vehicle testing facilities in Namyang, South Korea.
While the firm has no solid plans for a Sportage GT just yet – Kia's first priority is the Optima GT, followed by a performance car to be announced next year – Biermann's enthusiasm for such a project comes as no surprise: in his previous role at BMW M, the company launched both the X5 M and X6 M performance SUVs.
It's likely a Sportage GT would share its powertrain with the sporty Optima – a turbocharged, 2-litre petrol unit producing 242bhp and 260lb ft of torque.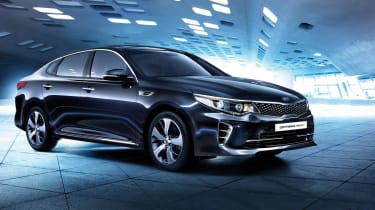 It should emit a suitably rorty sound – in his role in charge of Kia and Hyundai's performance models, Biermann is directly working with powertrain engineers, and places great importance on a car's aural appeal – though this will likely be achieved using sound generators, due to the environmental and social implications of the more traditional loud exhausts.
A Sportage GT is also likely to use the Optima GT's dual-clutch transmission – while Kia will continue to offer manual gearboxes on cars like the Proceed GT hot hatch, Biermann is a big fan of dual-clutch 'boxes. The company is working on a new DCT at the moment – 'they can offer an emotional experience', he says.
All-wheel drive is also a possibility. The company is currently working on a 'high power' all-wheel drive car, but Biermann stresses it's currently 'only a research project'.
At the other end of the scale, Kia and Hyundai's performance chief is also considering a lighter, smaller GT model, probably based around the firm's 1-litre, three-cylinder turbocharged engine. 'We would love to use it in a fun model' Biermann told evo.