'The NSX's handling, despite the legend, I always found to be pretty damn spiky'
Bovingdon's car-related inner database has just been shaken to its foundations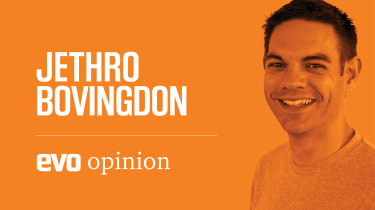 I have a truly terrible memory. It drives my family mad. Birthdays and anniversaries either pass me by or involve a panicked last-minute dash to the shops. I even get confused over Halloween and Fireworks Night. Christmas is lodged in the memory, but all other dates just can't find a space. However, ask me to describe the gearchange on a 2003 SEAT Leon Cupra R and the light, almost hollow-feeling throw comes flooding back. 
Same with the dance performed by a Subaru Impreza WR1 as its DCCD differential shifts the power around through a turn, or the way a Speciale eats up a road with its unique blend of savagery and sophistication. I have certain drives I can recall not just in images but real and tangible sensations despite years passing by. I guess all of this vaguely useless recall trumps events such as, y'know, the birthdays of children and loved ones.
It can also make for awkward conversations. I've found over the years that people generally ask for an opinion on Car X because they have already bought Car X or have decided that Car X is the car for them. They don't really want to hear some microscopic reason why Car Y is a better bet. Or the more devastating 'Oh god, no. Total piece of crap.' Sometimes swallowing the memories and saying something inane and non-committal is best for all concerned. Despite my own confidence in the inner database. 
> The Honda NSX's Monel ignition key - Art of Speed
Occasionally a car shakes that confidence. I know, for example, that for some reason I'm just not that into Porsche Caymans (R and GT4s aside). Then I jump into one again for a test or because a mate has bought one. The first few miles are harrowing, no matter which generation. The steering response, the beautifully realised damping, the sense of lightness that bubbles out of every control and – in the non-718 cars, at least – the sweet, soulful music that makes my heart sing with joy. I love Caymans again. But sure enough, as the miles roll by the Cayman's grip on my affections gradually loosens and I find myself craving the challenge of a 911 – any 911 – instead. Don't. Doubt. The. Database. 
So I know exactly what to expect of the slim, elegant, early NSX that's sitting in cool sunshine and idling almost silently as it warms through. It's an American-spec '91 in silver with the 3-litre V6 and – praise the Lord – a manual gearbox. With five forward ratios. Five! Stoop down and you'll see the tyres are 205/50 R15s at the front and 225/50 R16s at the rear. Those rears will be tasked with 210lb ft at 5100rpm on the way to peak power of 270bhp at 7100rpm. Not superhero figures but an undoubted superhero car, right? Remember, this is the car that shamed Ferrari, blew the minds of Porsche, was developed by Ayrton Senna and inspired the McLaren F1. Feel free to add any clichés I've missed. 
The thing is that the standard NSX has never really done it for me. Heavy, agility-robbing steering for the early non-PAS cars and later the grim reality of the very earliest EPAS system by Showa. Of course, I love the engineering architecture, the V6 that revs to the heavens, the amazing glasshouse that provides such a sense of freedom, but the handling itself – despite the legend – I always found to be pretty damn spiky. Verging on evil. I vividly remember fighting an early car around a damp Bedford Autodrome and later struggling with an NA2 around a similarly drizzly Oulton Park. I just couldn't get a read on the NSX and ended up parking it up before something dreadful happened. Easy for Senna, maybe. Not so good for those who don't walk on water.
So I start cautiously. The manual steering encourages me to push a little harder. It's maybe a shade heavy on lock with the chassis fully loaded but the weight ebbs and flows so naturally. The pace clicks up a notch. Oh wow. What an engine! The V6 feels strong and urgent even at relatively low revs and then builds with the most gorgeous hard-edged intake roar to a frantic top end. Now – almost within a lap – I'm pretty much on the door handles. Of course, the five-speed 'box is absolutely joyous: mechanical, accurate, and allowing the most minimal shifts. The car never asks for you to expend energy and yet feeds from your actions. You feel like a conductor, the NSX your orchestra, every swish of the baton met with an obedient yet thunderous reply. I'm wondering quite which way is up. My inner database blown to pieces. 
Does it still have that spiky, edgy, on-limit feel? Yes. Yes it does. The NSX loves to tip in to a corner with the tail already loose and, when you can hang on to it, the result is fantastic high-speed balance and excellent mid-corner speed. But you're guaranteed one heart-stopper every single lap. Even so, the NSX is bloody marvellous. And I didn't think I liked it at all. The NSX R, in complete contrast, has always been in my Top 5 ever. Which could mean it's utterly awful. Anyone fancy offering a refresher course?