Honda preparing 'NGTC' Civic
Even before the launch of the new Honda Civic at Frankfurt, the Honda Racing Team has been working on the 'Next Generation Touring Car'.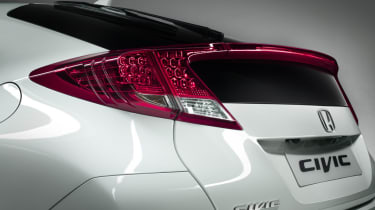 The launch of Honda's new Civic at the Frankfurt Motor Show is probably not of huge concern to many evo readers (Although a new Type-R most definitely would be). However, the introduction of a Next Generation Touring Car (NGTC) version to the BTCC in 2012 hopefully is!
Again in partnership with Team Dynamics, the Honda Racing Team will hope to emulate its successes of recent years, which included winning the Teams' and Manufacturers' titles in 2010. They look set to repeat this success with the 'FN2' Civic again this year, with Matt Neal and Gordon Shedden also running one-two in the Drivers' Championship.
Honda Managing Director Dave Hodgetts has said that 'significant improvements' have been made to the road-going Civic for next year and that they will make for a 'competitive race car too'.