Ferrari FF Video Review
Is the new Ferrari FF a proper Ferrari? And how much snow is too much snow for it to tackle?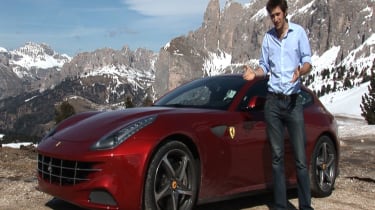 With a price of £227,026 the Ferrari FF is the four-seat, four-wheel-drive replacement for the 612 Scaglietti. It has a 642bhp, 504lb ft direct injection V12, will go from 0-62mph in 3.7sec and top out at a maximum speed of 208mph.