Ferrari V8 wins International Engine of the Year award, again
Already an engine with plenty of accolades under its belt, the Ferrari twin-turbo V8 has won the top prize yet again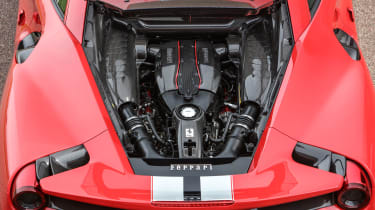 Ferrari's venerable 3902cc twin-turbocharged flat-plane crank V8 engine has won yet another International Engine of the Year award, making it a hat-trick for the Italian powerhouse. Not only has it won the overall title, but two versions of the 'F154' V8 have won their respective power bracket categories in a reorganisation of the award categories that are new for this year.
These categories are now broken into 100 metric HP blocks starting at 'under 150PS' (148bhp) and running up to 'over 650PS' (641bhp). Powertrains are now also eligible for awards irrespective of their source of propulsion, be it petrol, diesel, mild-hybrid, full hybrid or all-electric. Subsidiary categories remain, with best new engine, best performance engine and best electric and hybrid powertrain awards still included in the listing.
> Click here for our review of the Ferrari 488 Pista
Some of the other award winners in 2019 include Ford's 999cc EcoBoost, which won the lowest power category after a few outright wins before Ferrari's domination, with other awards going to Audi's EA888 2-litre turbocharged four-cylinder and AMG's M177 4-litre hot-V V8. An auspicious category winner was JLR's e400 electric powertrain, winning the 350PS to 450PS (345 to 444bhp), best electric powertrain and best new engine categories, and finishing second overall to the Ferrari V8.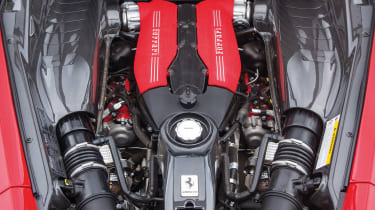 But there was also some category winners that had us scratching our heads in the evo office, such as Porsche's 250PS to 350PS (247 to 345bhp) category win with its rather unpleasant 2.5-litre turbocharged flat-four. Meanwhile the plug-in hybrid category was won by BMW's rather incongruous 1.5-litre three-cylinder plug-in.
As internal combustion and electric powertrains diversify even more, it comes as little surprise to see a realignment of the international engine awards to better represent the new technology. With development of electric powertrains accelerating as quickly as they are, it's unlikely to be long before an EV takes the top prize.