BMW's touchscreen key fob set to go on sale with i8 this Autumn
2.2-inch screen brings car data to your pocket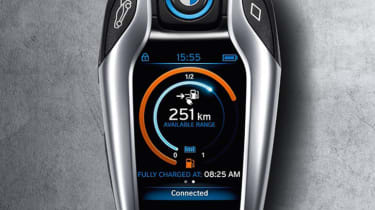 BMW's long rumoured touchscreen key fob is set to go on sale this Autumn. i8 buyers will be able to spec the key as an option with the car.
Designed to deliver at a glance information about the vehicle to your pocket, the key features a 2.2-in screen that displays range, fuel level and more. The screen can be swiped left and right to browse through menus.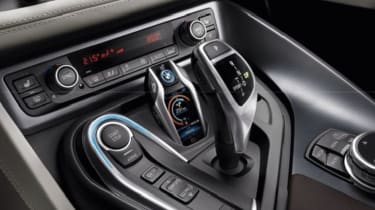 As with most modern BMWs, the fob also acts as a keyless entry device. The i8 itself will keep the key charged via a cradle situated in front of the i8's gear lever, with BMW stating users can expect 3 months on a single charge.
There's no word yet if the key fob will be available for any other vehicles in BMW's range.
BMW's i8 impressed at evo car of the year 2014, besting the new M3 in our testing. Featuring a combination of both electric and petrol motors, it achieves a 4.5 second 0-60 time using a highly tuned version of the 3-cylinder petrol engine found in the new Mini.