Ferrari's 3.9-litre V8 wins Engine of the Year award
Beating off strong competition, the 661bhp twin-turbo V8 from the 488 GTB took the overall title for the second year running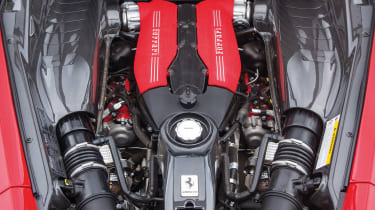 For the second year in a row, Ferrari has won the international Engine of the Year award. The F154CB 3902cc twin-turbocharged V8 is found in the Ferrari 488 GTB and Spider, and took home the overall title as well as the wins in the 3-litre to 4-litre category and the Performance engine category. The win sees Ferrari joining just four other engines in the awards' history to scoop more than one title.
Judges praised the F154CB's ability to balance technological innovation with old-school character and excitement, channelling Ferrari's heritage. 'Some engines just move cars,' said judge Sergio Oliveira de Melo, 'Others, like this, manage to build emotions'.
The Ferrari engine produces 661bhp at a howling 8,000rpm, and 560lb ft of torque from 3,000rpm. Judges noted the razor-sharp throttle response of just 0.8 seconds at 2,000rpm, which cemented the engine's top spot for another year.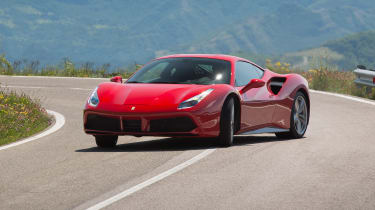 'This blend of heart-thumping performance on both road and track, with a glorious V8 Maranello rumble and an ultra-sophisticated design that's loaded with advanced technologies, makes the Ferrari V8 unbeatable for another year,' finished Dean Slavnich, co-chairman of the awards.
It beat off a talented and diverse set of rivals, including Porsche's 3-litre flat-six turbo and Audi's 2.5-litre 5cyl from the RS3 and TT RS. It's not exclusively high-performance engines in the running, though, and other contenders like PSA Peugeot Citroen's 1.2-litre PureTech 3cyl, Ford's perennial 1-litre EcoBoost (itself a three-time champion) battled it out with Tesla's fully-electric powertrain for overall honours.
It's not even the only Ferrari engine to win an award this year, as the 6.3-litre V12 from the F12 tdf beat off rivals from Audi, Lamborghini and Ford to win the 'Above 4-litre' category.
Elsewhere in the awards, business carried on as usual, with Ford's seemingly unbeatable EcoBoost 3cyl turbo taking the win in the sub 1-litre category, while the 1.4-litre to 1.8-litre category was won by the hybrid 1.5-litre powertrain of the BMW i8.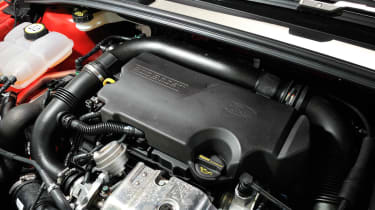 Porsche's 2-litre flat-four found in the 718 Boxster and Cayman may not have impressed us with its character when we reviewed the car, but in isolation the judges found it well deserving of the 1.8-litre to 2-litre award. 2-litre to 2.5-litre was taken by another evo favourite - the 2.5-litre 5cyl from Audi's RS3 and TT RS.
Finally, the New Engine of the Year gong was picked up by Honda, making a 'triumphant return' to the awards. The 3.5-litre V6 hybrid powertrain from the NSX scored big points with the judges, who called it a 'technical masterclass'.