Ford CEO Mark Fields to be fired and replaced
Head of Ford's Smart Mobility arm set to take up the position in management shakeup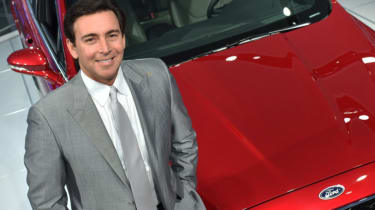 Ford has fired its CEO Mark Fields, in a push to boost share prices and improve the business' performance. An official announcement is set to be made soon, but an insider has told Forbes that Fields will be replaced by fellow board member Jim Hackett.
Hackett is currently the leader of Ford's mobility unit, focusing on future products – particularly autonomous and electric cars. He's set to take over the reins from Fields, who during his time at Ford has continued to post strong profits but struggled to convince shareholders. Fields will be retiring after 28 years at Ford.
During Fields' custodianship of the blue oval, several big-ticket launches like the new Mustang, Focus RS and GT have kept the brand in the public eye, but behind the scenes, share prices have plummeted. Shares are down 40 per cent under Fields, despite expected pre-tax profits of $9 billion.
Criticism against Fields from the board of directors suggests that they were concerned about the company's focus. A lack of development on core car models like the US-market Fusion has left the brand flagging in some market sectors, despite hefty profits from the F-series truck line. Fields has also lagged behind in bringing mobility solutions to market, like a long-range electric car or autonomous driving systems. Last week, he also announced the cut of 1,400 jobs.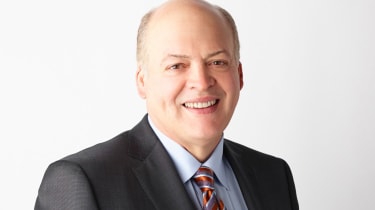 Fields' predecessor, Alan Mulally, set a particularly tough act to follow. Widely credited with streamlining Ford and saving it from near bankruptcy in 2006, he came to Ford from Boeing and retired from the company in 2014.
Fields' replacement, Jim Hackett, is the former CEO of Steelcase Inc. An office furniture manufacturer, Hackett led Steelcase through a transition from cubicle-based offices to open-plan systems, and is credited with saving the company.  However he  achieved this through slashing hundreds of jobs and moving production from the US to Mexico – a historic move which might be cause for concern at Ford's US manufacturing plants.
An official announcement from Ford confirming these changes is expected this week. Other changes on the company's board include Jim Farley, CEO of Ford Europe becoming vice president of global markets, while Marcy Klevorn, chief technical officer will replace Hackett as head of Ford Smart Mobility.