Vauxhall deal finalised; PSA buys Vauxhall and Opel brands
£1.9bn deal sees GM's European operation under new French ownership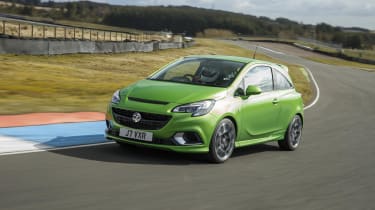 PSA Peugeot Citroen has today completed its acquisition of the Opel and Vauxhall brands from parent company General Motors. The £1.9bn deal will see the enlarged PSA Group become the second-largest automaker in Europe, with a 17 per cent market share - beaten only by the VW Group.
It signals the end of an 88-year association between Vauxhall/Opel and GM, as well as the end of GM's operations in Europe - led by Chevrolet's departure a few years ago. New owner PSA is set to produce a 'performance plan' for its new marques, which will be announced within the next 100 days and bring peace of mind to investors.
The deal will doubtless have a big effect on Vauxhall's product portfolio in the UK, as engineering platforms, R&D and manufacturing costs are shared among the entire PSA group. We've already seen the product of a PSA/Vauxhall collaboration - the rather forgettable Crossland X SUV, but the prospect of a full merger could open the door to some more interesting collaborations. We're personally relishing the thought of PSA's Peugeot Sport division teaming up with the engineers at VXR...
According to newly appointed Opel CEO Michael Lohscheller (who replaces former boss Karl-Thomas Neumann), the brnd has set itself a target to return to profitability by 2020. With the cost savings to be made from the acquisition, this could be eminently possible - Opel believes it could save up to £1.5bn a year once economies of scale are fully exploited.
PSA Chairman Carlos Tavares has reassured consumers that "Opel will remain German, Vauxhall will remain British" - claiming the two new brands compliment PSA's existing Peugeot, Citroen and DS ranges. Despite promising the merger will form a "true European champion", PSA would possibly be unwise to change too much of Vauxhall's core range. The Astra and the Corsa in particular, flawed though they are (especially from an evo perspective) have consistently been in the top ten best-sellers charts for many years.