This week on evo - Rimac driven, Clio Cup Junior and more
A look at the most exciting things from the world of evo this week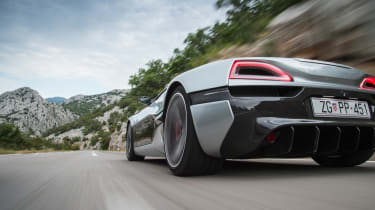 There can be few bigger stories this week than our first drive in the world's first electric supercar. We've known about the Rimac Concept One for some time, but it's still a significant opportunity to get behind the wheel.
The rest of this week has been a preparation for the Paris motor show next week. evo will bring you news on all the significant cars from the show, and you can find out more by heading to our Paris motor show hub page.
Rimac Automobili Concept One driven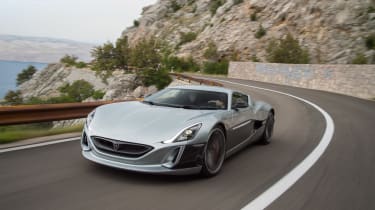 Tesla might be the electric car company making the headlines but Rimac Automobili has the more exciting car, in the form of the Concept One supercar.
evo is the first magazine to get its hands on the car. The full feature is in the latest issue (on sale now), but you can read a quick review of the car here.
Mini John Cooper Works Clubman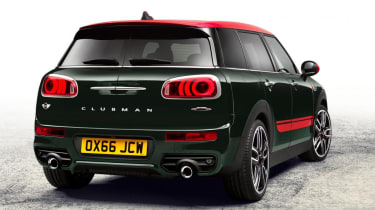 It hasn't taken long for the John Cooper Works badge to migrate to the back of the new Mini Clubman.
It'll make its debut at the Paris motor show next week, with the most power of any Clubman yet and the usual chassis tweaks to give it hot hatch-like handling.
Renault Clio Cup Junior on track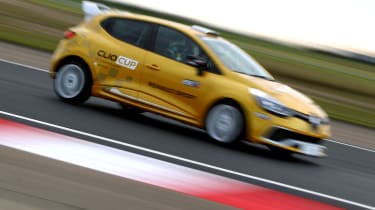 We've driven the Renault Clio Cup race car on a few occasions before, but this is the first time we've driven one specifically designed for 14-17 year olds.
No, really - Renault has taken the Clio Cup and enacted software tweaks and a tyre change to prepare it for a new Junior race series. We've tried it on track, and it's just as fun as you'd expect.
Ferrari GTC4Lusso T launched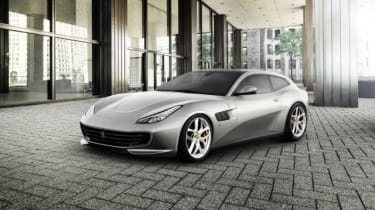 It might look like the V12-engined GTC4Lusso and even the name is (nearly) the same, but the GTC4Lusso T is in fact an all-new model.
Under the skin, anyway, where it uses a tuned version of the V8 from the California T, and rear-wheel drive rather than the V12's all-wheel drive setup. It's another car making its debut in Paris.
Maserati Ghibli Diesel tested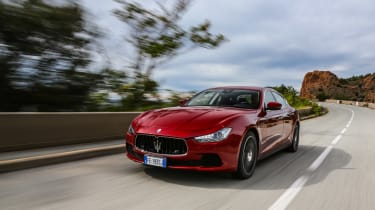 Less exciting but equally Italian is Maserati's refreshed Ghibli, driven here in diesel form. It's an important car for the firm - the existing Ghibli has significantly lifted Maserati's sales.
But is the latest model a match for highly impressive new arrivals like the Mercedes-Benz E-class? That's for Road Test Editor Dan Prosser to describe in his latest review of the car.