Dodge prioritises Challenger SRT Demon build slots for those who pay less
Customers who pay more than list price for their Challenger SRT Demon will see their slot in the build queue pushed back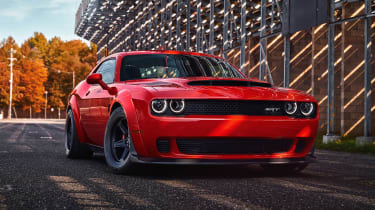 Fed up with seeing your new dream car being advertised at a main dealer for anything up to 200 per cent over its original list price? Us too, and so it would seem is Dodge, which has announced a plan to prevent its dealers profiteering from selling examples of its latest limited-run model - the Challenger SRT Demon - for a healthy premium. 
Currently, main dealers with more customers than examples of the latest must-have performance car to sell, have been employing a tactic that sees them offer customers a profit on their new car if they sell them straight back to the dealership - often on the day they take delivery. This then allows the the dealer to remarket the car as used at any price. In the UK main dealers are not allowed to sell new, unregistered cars above the manufacturer's recommended retail price. However, there is nothing preventing them from selling a used car at market value. Even if that used value is double that of the car's new list price.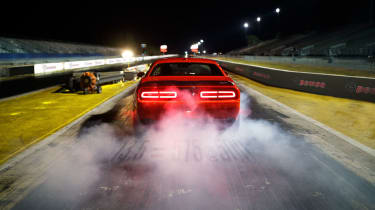 Dodge is hitting back, though, with a dealer allocation scheme specially set up to combat this. Essentially, build slots for the insane 828bhp Dodge Challenger SRT Demon will be prioritised by how much a customer pays. Customers paying list price or lower will receive their orders first, while any customers who pay over the odds will see their car shunted down the list, to be produced once priority production has finished.
> Dodge Challenger SRT Demon revealed in full
Dodge's own release is very clear on the matter, stating 'Demons sold at or below MSRP [Manufacturer's Suggested Retail Price] will receive priority scheduling resulting in lower serial numbers; Demons sold at a price that exceeds MSRP will be produced after priority production is completed.'
The Challenger SRT Demon sells for $84,995 in the US (£67,376), though no plans have been announced to sell it in the UK. A special order form must be completed and signed by customer and dealer before being notarised, adding an extra layer of protection.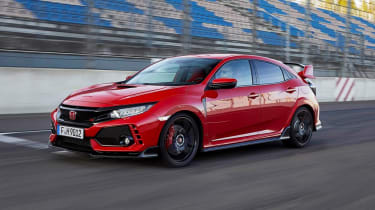 But price gouging isn't just for the hugely exotic – customers in the US are suffering up to 100 per cent dealer mark ups on the initial run of new Honda Civic Type R orders, for example.
So, if you're a fan of hardcore American muscle, get yourself to a US Dodge dealer – and remember, the more you haggle, the sooner you get your car!