More Audi RS models on the way
Audi to introduce RS models across the range, Quattro to be cheaper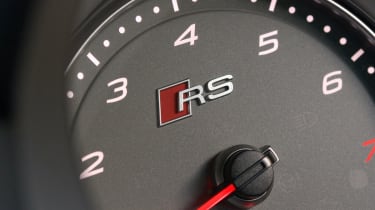 Audi is set to dramatically expand both its model range – yes, really – and also the number of 'RS' performance variants that it produces.
Engineering boss Ulrich Hackenberg told journalists at the Detroit motor show that – on the back of the recently launch of the Q3 RS – that we can expect to see RS versions of the majority of Audi models – in much the same way that AMG produces variants of most Mercedes cars.
The most obvious area of growth will be with Audi's 'Q'-badged SUV models, which Hackenberg also confirmed that the brand intends to expand with both a forthcoming Q1, but also potentially 'intermediate' Q-cars between the existing Q3, Q5 and Q7.
'If we are going into any new segment then it makes sense for us to think of RS,' Hackenberg said, 'not just for the performance it stands for, but also its position at the top of the range.'
He also confirmed that work is continuing to create a production version of the Sport Quattro concept that was shown at the Frankfurt show last year. Although early reports suggested the Quattro would become the most expensive car in Audi's line-up, Hackenberg insists that it will sit between the new TT and the R8. He also suggested it could be offered with a more simple powertrain than the concept's complex 700bhp hybrid system: 'being based on our matrix system means there's the potential for it to take other drivetrains.'
The Quattro will be spun from Audi's MLB platform, meaning it will be based around a longitudinal engine, most likely the 4.0-litre twin-turbocharged V8 of the Audi RS6 and RS7.